Il y en a des fêtes dans nos calendriers... Mais connaissez vous bien celles du Royaume Uni?
Voici un site très complet et très bien fait qui vous apprendra, j'en suis sure, plein de choses!!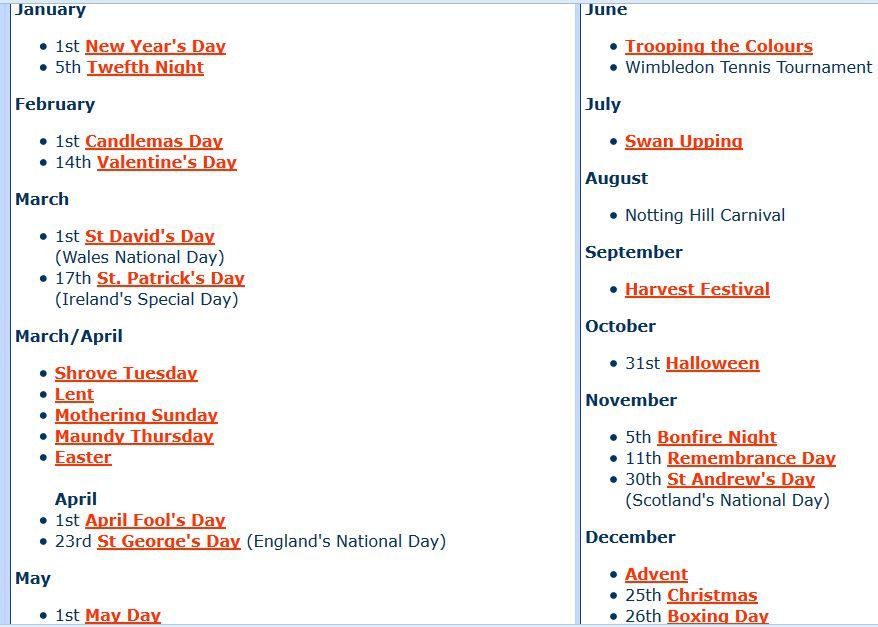 UK Holidays and notable specialdays in Great Britain
A Claendar of festivals, special days and celebrations throughout the year in England, Scotland, Wales and Northern Ireland..