La citrouille (pumkin en anglais) est  bien un légume de saison! On s'en sert bien sur pour la creuser et mettre une bougie dedans, mais, plutôt que de jeter l'intérieur, pourquoi ne pas faire un peu de cuisine?!
Voici donc une recette de saison - la tarte à la citrouille!
Enjoy!
Pumpkin Pie
Ingredients:

2 cups pureed pumpkin
2 eggs (beaten)
1/2 teaspoon salt
1 1/4 cups brown sugar
1 (12 ounce) can evaporated milk
1 teaspoon cinnamon
1 teaspoon nutmeg
½ teaspoon cinnamon
1/4 cup butter (melted)
1 pie crust
Directions:

In a large bowl, combine all ingredients and mix well. Pour batter into pie crust. Bake in a preheated oven at 350F (180C, Gas Mark 4) for approximately 60 minutes or until set through.

Topping:

1 package cream cheese
1 cup whipped cream
½ cup powdered sugar

Blend all ingredients together and use to top pie.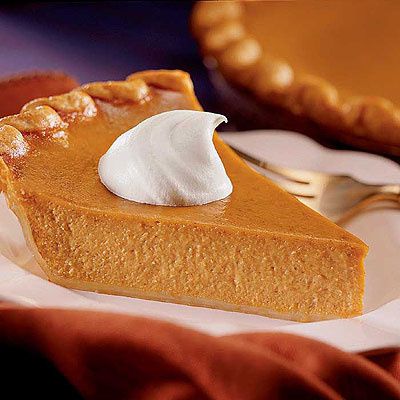 lci, tu trouveras des recettes spéciales pour Halloween - toutes plus dégoutantes les unes que les autres!!