1. Pour découvrir Harry Potter, suivre ce lien et tenter de compléter la feuille distribuée:
HARRY POTTER - 6e/5e by Isabelle Beaubreuil on Genially
Isabelle Beaubreuil (Ac. Limoges) 7-04-18 HogwartsSchool of Witchcraft and Wizardry Dear student,We are pleased to inform you that you have been accepted to Hogwarts School of Witchcraft and ...
2. Tente de réussir cet escape game: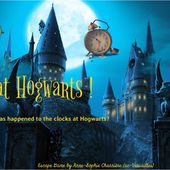 Panic at Hogwarts Escape Game by Anne-Sophie Charrière on Genially
What has happened to the clocks at Hogwarts? Qu'est-il arrivé aux horloges de Poudlard ? Panic at Hogwarts ! Escape Game by Anne-Sophie Charrière (ac-Versailles) click on the clock What time is it ?
https://view.genial.ly/5eac43b9eacf4c0d67165241/presentation-panic-at-hogwarts-escape-game
3. Pour savoir dans quelle 'House' tu serais, fais le quiz et note bien tes réponses: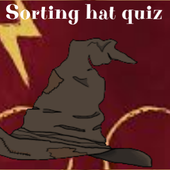 Sorting hat quiz by Miss Plédran on Genially
Sorting hat quiz Which house is your house? Do the quiz! Count your points at the end to be sorted into your house! Circle your answers. 1. Which class would you like the most? A. Potions B ...
4. Tenter de remplir la feuille (me la demander).
Faire des recherches (en anglais!) sur Internet