Pour les amoureux de Wallace et Gromit (comme moi!), voici quelques ressources:
Wallace and Gromit in A Grand Day Out
Wallace and Gromit have run out of cheese and this provides an excellent excuse for the animated duo to take their holiday on the moon, where, as everyone knows, there is ample cheese.
Le tout premier épisode où ils apparaissent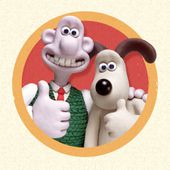 Welcome to the official Wallace and Gromit channel. Wallace and Gromit is a British stop-motion comedy animation series created by Nick Park of Aardman Anima...
leur chaine youtube
Welcome to the world of Wallace & Gromit, the home of everything to do with the eccentric inventor and his trusted canine friend. Revisi