POur ceux qui aiment les 'jours spéciaux', les fêtes et se cultiver, en tout simplicité, voici la page d'une professeur d'anglais qui a fait un travail formidable, et fabriqué un calendrier virtuel:
cliquez sur les petites fenêtres, et lisez l'anecdote, regardez la vidéo, ...
Bonne découverte!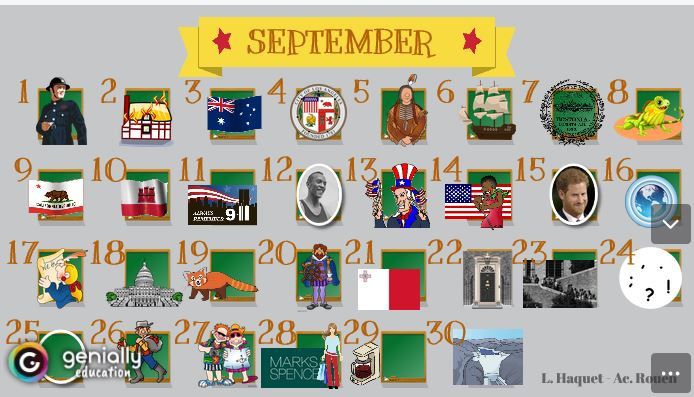 Collège Marc Chagall - Interactive Calendar
I hope you will enjoy this interactive calendar. It took me about 10 months to complete it. If you wish to post a link on your blog or your school website, please use the URL of the article : ...