Cambridge est une ville, comme sa 'rivale' Oxford, connue pour ses magnifiques universités très renommées.
Ses 'punts', ou sorte de barge à fond plat, font aussi la renommée de cette ville, pour le plus grand plaisir des touristes.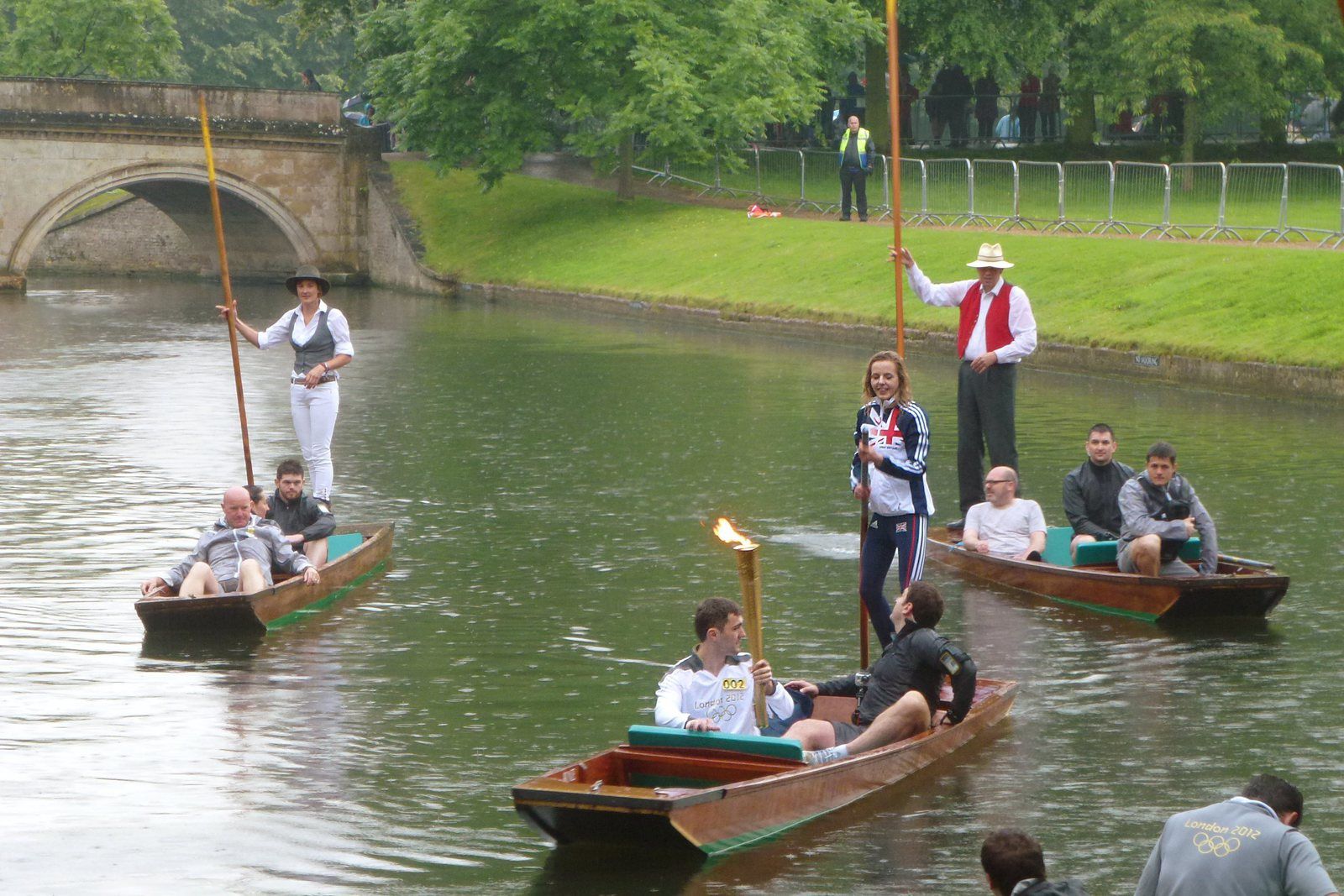 C'est également une ville très jolie et vivante, qu'il ne faut pas hésiter de découvrir à pied..
Bien sur, ce sont ses 'Colleges' (universités) qui ont fait sa renommée - ils restent ouverts aux visiteurs, sans en période d'examens et de révisions.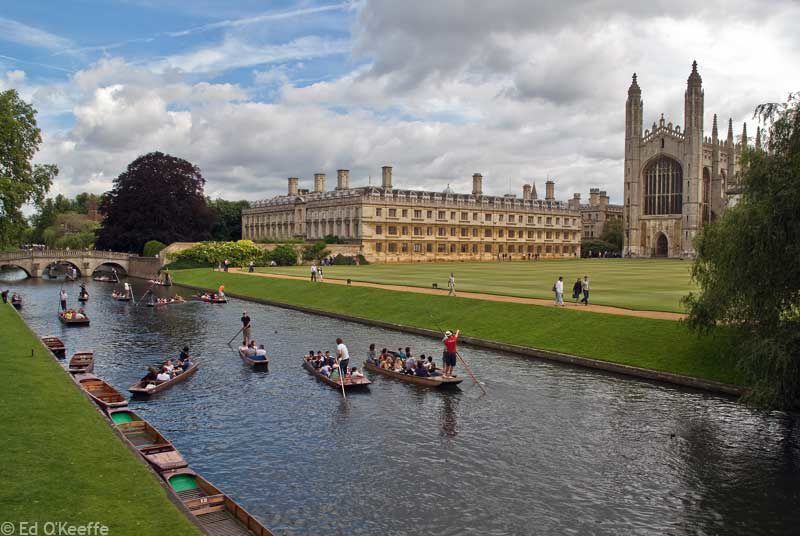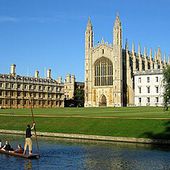 Cambridge - Wikipedia, the free encyclopedia
The city of Cambridge is a university town and the administrative centre of the county of Cambridgeshire, England. It lies in East Anglia, on the River Cam, about 50 miles (80 km) north from London

Tous les ans, les étudiants d'Oxford et Cambridge s'opposent lors de 'rowing competitions', des compétitions d'aviron... Leur honneur est en jeu!
Cette tradition remonte à 1829, et n'a été annulée que pendant les deux Guerres Mondiales.
The Boat Race - Wikipedia, the free encyclopedia
The Boat Race is an annual rowing race between the Oxford University Boat Club and the Cambridge University Boat Club, rowed between competing eights on the River Thames in London, United Kingdom ...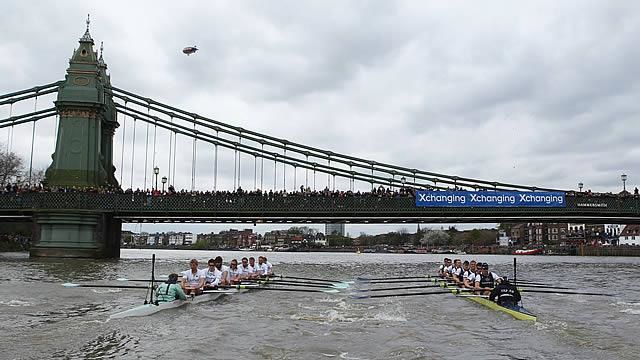 si vous rêvez d'y faire vos études, vous pouvez commencer par une visite virtuelle!