Thanksgiving approche à grand pas!
POur ceux qui ne connaissant pas grand chose sur cette fête, voici quelques liens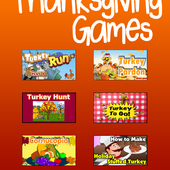 Thanksgiving Games on PrimaryGames.com
Play free online Thanksgiving games for kids with our huge collection of festive games. Play games like Turkey Hunt, Over the River, Turkey Run and Turkey Pardon.
Ici, tu trouveras toute sorte de jeux pour t'amuser tout en apprenant des choses!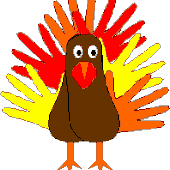 Thanksgiving Crafts, Worksheets, and Activities - EnchantedLearning.com
Advertisement. EnchantedLearning.com is a user-supported site. As a bonus, site members have access to a banner-ad-free version of the site, with print-friendly pages. Click here to learn more ...